Touchless Sign In
Employees can pre-register their visitors online before they arrive via the Lobbytrack web-based online system or Lobbytrack Employee App. The visitor will never need to interact with any device in your lobby. When a visitor arrives, the receptionist can look them up by name and sign them in using the Lobbytrack Lobby App, providing a completely touchless sign in experience.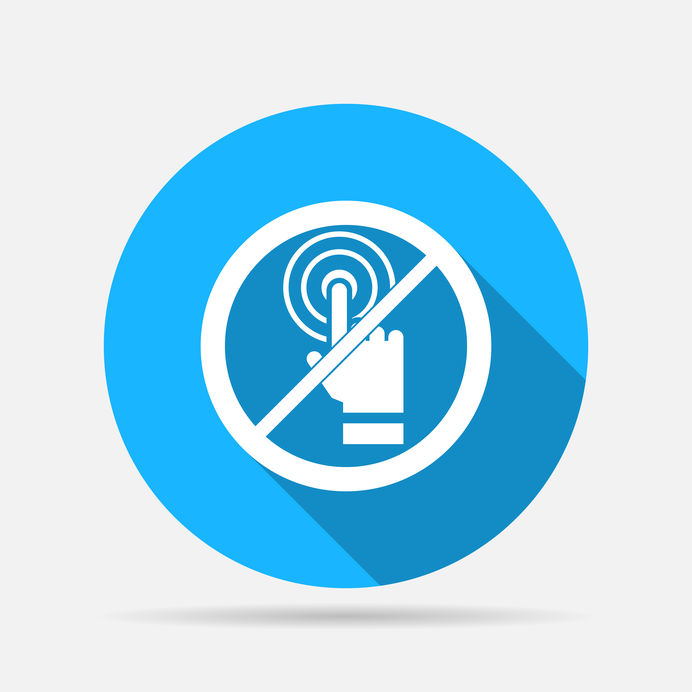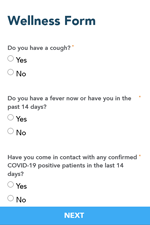 Screen Visitors For COVID-19 Symptoms
Customize the visitor form to include custom, mandatory health and safety screening questions of your choosing.
Notify Safety Staff
If a visitor reports any symptoms that raises a red flag, immediately alert the security staff so they can quickly handle the situation. Security staff can receive push notifications on their mobile phone running Lobbytrack Guard App.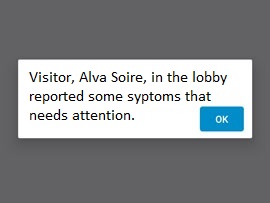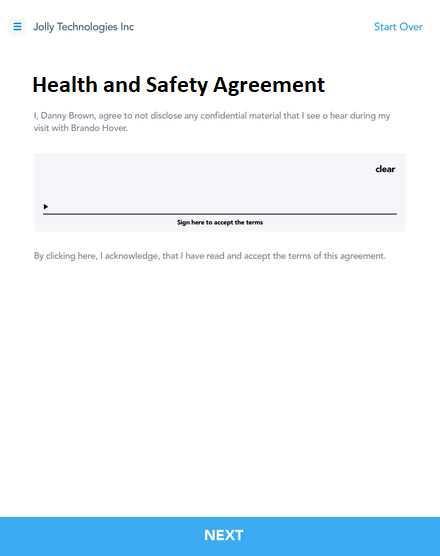 Sign Health and Safety Agreement
Include safety information related to coronavirus (COVID-19) in your visit agreement and require visitors approve it before they are allowed to sign in. You can personalize the visit agreement with information from the visitor registration form and meeting details.
Limit Visitor Count
Limit number of visitors that can be present at any given time at a location or event in a room to safely comply with any regulations requiring maximum space capacity. Any additional visitor trying to sign in will be asked to wait till the space becomes available.