Understanding the shift from Envoy
Many users of Envoy's visitor management system have found that the plethora of features it offers, while comprehensive, includes many that are non-essential to their operations. With roughly 80% of Envoy users not utilizing these extra integrations, such as Slack, DocuSign and package management, there is a marked trend towards opting for more basic, cost-effective solutions.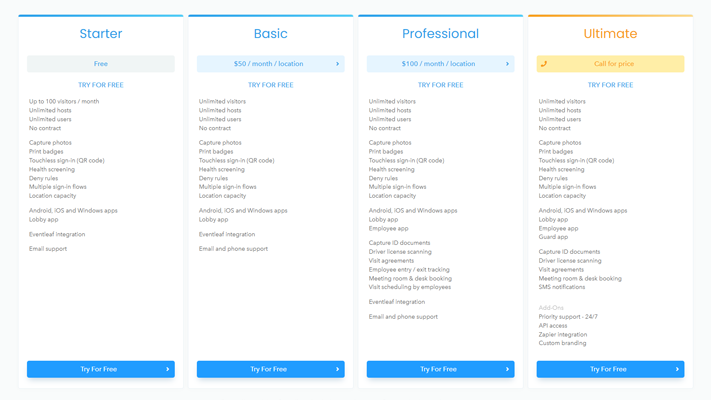 Lobbytrack emerges as a practical alternative, focusing on the most critical needs for signing in visitors. It forgoes the non-essential integrations and features that Envoy provides, thus allowing businesses to significantly cut costs without compromising on their core visitor management requirements. Getting rid of non-essential features results in a cleaner interface and easier employee onboarding.
We have compared these plans and tried to figure out which one offers more value. Before revealing the comparison, however, let's look at the VMS feature that most businesses need as well as those that are used by a very limited number of clients.
Core VMS Features that Most Organizations Need
These features form the core functionality of a VMS. Additionally, there are certain features that not every company might need. In fact, most organizations don't need them, and they don't want to pay for what they don't need.
Visitor Registration: The VMS should allow employees to schedule visits and visitors to register online.
Visitor Sign-In and Sign-Out: The basic functionality allowing visitors to check in and out, often including time-stamping their entry and departure.
Visitor Identification: The ability to capture visitor information such as name, company, and purpose of visit, often through a driver's license.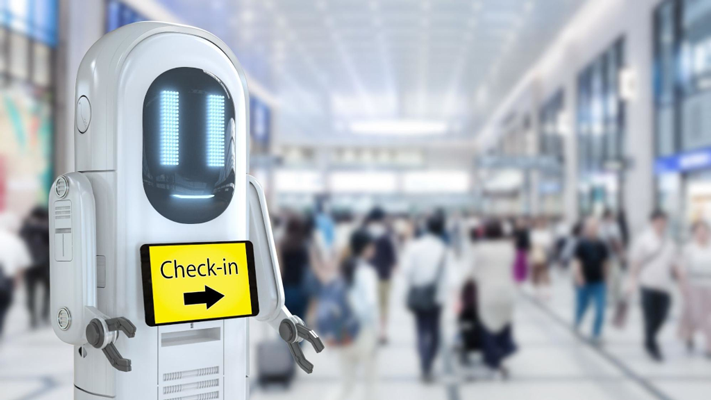 Badge Printing: Printing of temporary visitor badges that include pertinent details like the visitor's name, date, and who they are visiting.
Host Notifications: Alerting the relevant employee when their visitor arrives through email, SMS, or system notifications.
Visitor Logs: Keeping a record of all visitors to the facility for security and compliance purposes.
Emergency Evacuation Lists: Quick access to a list of all non-employees in the building in case of an emergency.
Basic Reporting: Generating simple reports for visitor data to track visitor frequency, duration of visits, and peak visiting times.
Compliance with Health and Safety Policies: Ensuring visitors acknowledge health and safety policies or screening where applicable.
Watchlist Screening: Cross-checking visitor information against internal and external watch lists and offender databases.
Visitor Self Check-In: An intuitive and user-friendly interface for visitors to register and check in upon arrival.
Features that Most Organizations May Not Need
The following examples of VMS features can be considered "bells and whistles" that some clients may find non-essential to their visitor management process.
Advanced Integration Capabilities: Integrations with numerous third-party applications and services that are not part of the core operations, such as CRM systems, marketing tools, or niche-specific software.
Multi-Language Support: While essential for international companies, multi-language kiosks and interfaces may be superfluous for businesses operating in monolingual regions.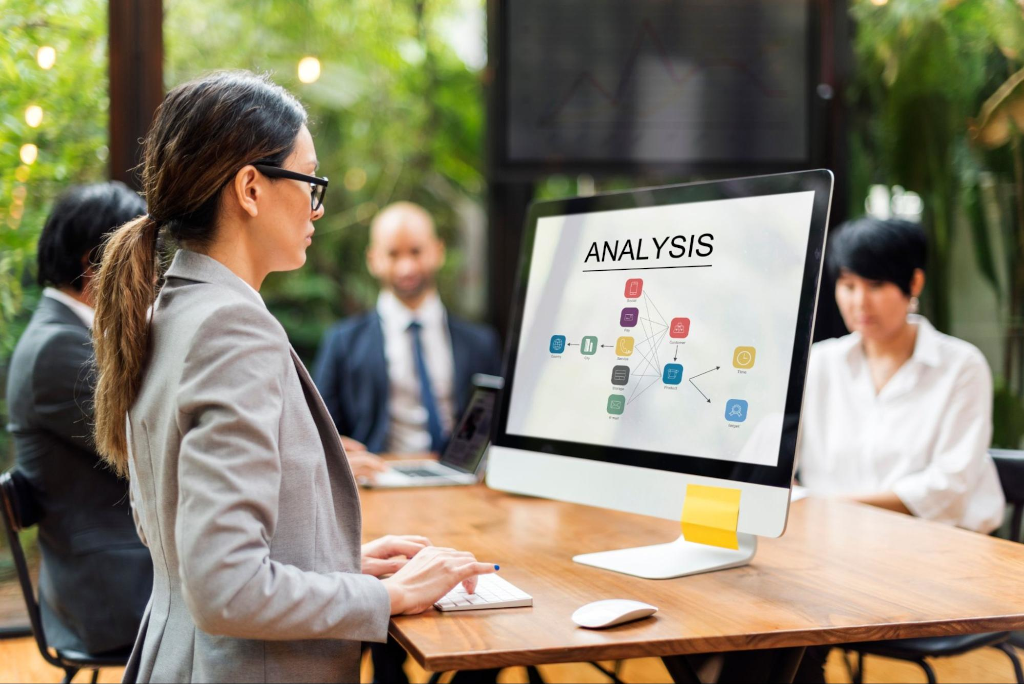 Sophisticated Reporting Tools: In-depth analytics and customizable reporting features might be more than what some clients require if they only need basic entry and exit logs.
VIP Notifications: Alerts or special handling procedures for VIPs could be unnecessary for organizations that do not frequently host high-profile visitors.
Package Delivery Management: For companies not handling a large volume of package deliveries, this feature might be redundant.
Biometric Identification: Some VMS offer fingerprint or facial recognition for check-in, which could be excessive for businesses satisfied with simpler ID verification methods.
Vehicle Tracking: Tracking and managing visitor vehicle details could be an extraneous feature for businesses without parking facilities or those who do not need to monitor parking usage.
Meeting Room Booking: While convenient, this feature is often underused if the organization has separate systems or simpler means for room reservations.
Legal Document Signing Integration: Services like DocuSign integration for signing NDAs or safety briefings upon entry may not be necessary for all businesses.
Lobbytrack: A Closer Look at the Plans
Lobbytrack not only offers a substantial price advantage but also includes a range of features in its Basic and Professional plans. These plans are designed to cater to the fundamental needs of businesses when it comes to managing visitors.
Features of Lobbytrack's Plans
Basic Plan
Priced at $50 per month per location
Offers unlimited hosts/employees.
Includes QR code generation, deny rules, conditional fields, and location capacity management.
Allows visitor type categorization.
Captures visitor photos.
Does not include legal document signing, SSO/AD integration, watch list, or access control.
Professional Plan
Priced at $100 per month per location.
Includes all features of the Basic plan.
Adds legal documents handling, employee sign-in/out, and desk/space booking.
Maintains the exclusion of SSO/AD integration, watch list, and access control to offer a focused feature set.
Envoy Visitor Management Plans
Envoy's plan with critical features similar to what Lobbytrack's Basic plan offers costs $395 per month. In contrast, Lobbytrack's Basic plan costs only $50 per month.
Before we decide which software delivers the best value for your money, let's quickly glance at what you're getting with Envoy's pricing plans.
Standard
$131 / month / location
50 Hosts / Employees
Legal documents
Badge printing (up to 50 employees per location)
No QR code
No deny rules / conditional fields / location capacity
No visitor type
No host scheduled visits or host assisted sign in / out
No SSO / AD Integration
No visitor photos
No watch list
No access control
Only works on iOS
Professional
$395 / month / location
Unlimited hosts / employees
Legal documents
QR code
Deny rules / conditional fields / location capacity
Visitor type
Host scheduled visits or host assisted sign in / out
SSO / AD Integration
Visitor photos
No watch list
No access control
Pricing Comparison: Envoy vs. Lobbytrack
The Cost of Essentials
Lobbytrack's Basic plan, priced at $50 per location per month, offers all the core functionalities and compares with Envoy's premium plan, which is priced at $395 per month. This substantial price difference for comparable essential services makes Lobbytrack an attractive option for cost-conscious businesses.
Premium Features at a Premium
Certain features, such as badge printing and photo capture, are considered premium on Envoy's platform, further driving up costs for businesses that require these functionalities. Lobbytrack includes these in its Basic plan, emphasizing its value proposition.
Best Value for Money
As you may notice, there's hardly any feature of the $395 Envoy plan that you don't get with Lobbytrack's $100 Professional plan. Even the $50 Basic plan includes all of the core features that most companies need, such as photo capture and badge printing.
Head-to-head Comparison
Some clients might feel that this significant price difference is justified because Envoy offers tons of features. But, for the vast majority of companies that would be using the software primarily for registering guests and maintaining visitor logs, paying a hefty premium for these redundant functionalities might not make sense.
To crystalize things further, let's look at a head-to-head comparison of the two software.
| Feature/Plan | Lobbytrack Basic | Lobbytrack Professional | Envoy Comparable Plan |
| --- | --- | --- | --- |
| Monthly Cost | $50 | $100 | $395 |
| Unlimited Hosts/Employees | Yes | Yes | Yes |
| Legal Documents | No | Yes | Yes |
| QR Code | Yes | Yes | Yes |
| Deny Rules/Conditional Fields | Yes | Yes | Yes |
| Location Capacity | Yes | Yes | Yes |
| Visitor Type | Yes | Yes | Yes |
| Host Schedule Visits | No | Yes | Yes |
| SSO/AD Integration | No | No | Yes |
| Visitor Photos | Yes | Yes | Yes |
| Watch List | No | No | No |
| Access Control | No | No | No |
| Employee Sign In/Out | No | Yes | Yes |
| Desk/Space Booking | No | Yes | Yes |
Making the Switch
For businesses seeking a visitor management solution that provides essential features without the added cost of unused functionalities and integrations, Lobbytrack presents itself as an excellent alternative to Envoy. It has a simple, clutter-free interface and can save your company a substantial amount of money without compromising on security and visitor experience. If interested, you can explore the offerings further by signing up for a free trial or requesting a demo.