Lobbytrack Desktop
For Microsoft Windows
A robust, full-featured solution for on-site visitor management system. Manage your data locally, network workstations together and configure all aspects of the visitor management process flow.
Extend Your System
Add the On-Premise Web Module to your Lobbytrack Desktop system and allow your staff to manage their visitors using their web browser on your local intranet.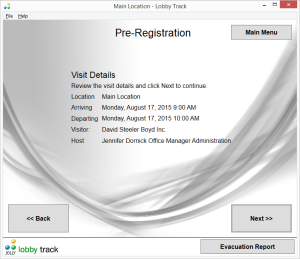 Pre-register Visitors
Pre-register visitors before they arrive. Select a host and schedule a visit with date, time and location information. Send the visit information to both the guest and the host.
Send invitations to pre-registered visitors with visit details including directions and check in procedures. Include a barcode for easy check in upon arrival.
Include Photos
Capture photos using a webcam or digital camera. Automatically remove the background from photos and automatically crop them to best fit the visitor badge with Lobbytrack visitor management software.
Suggested Cameras
Canon EOS
Logitech C270
Logitech Orbit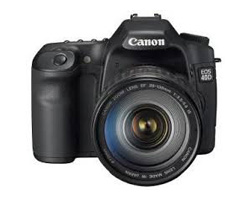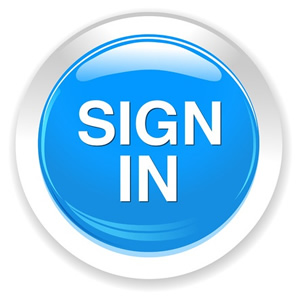 Sign In Visitors
Visitor sign-in is fast and easy with Lobbytrack visitor management software. Simply scan the visitor's pre-registration email barcode or register the person for a new visit when they arrive. The entire sign-in process is highly customizable.
Self Sign In
Pre-registered visitors can self sign-in using a kiosk where they can update their record information and automatically print a badge for themselves. New visitors can self-register and sign-in using a kiosk or a tablet. When they finish registration, a visitor badge can be automatically printed. The registration fields, registration screen, badge design and badge printing rules and conditions are all configurable. Lobbytrack visitor management software can be installed on any modern Windows tablets or PCs.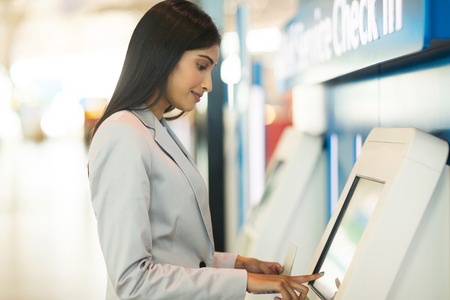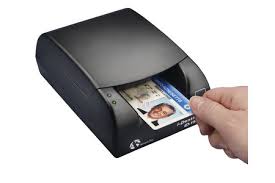 Fast Information Capture
Get rid of long registration lines with Lobbytrack visitor management system. Registration can be completed and a badge printed in just seconds. Data can be pulled straight from driver licenses, business cards, or passports, eliminating the need for manual data entry.
Scan Pre-Registration Email and Visitor Badges
Sign in visitors by scanning pre-registration confirmation email or visitor badges. Read event badges barcodes using any Windows compatible wedge style 1D or 2D barcode reader including USB, Bluetooth and portable barcode readers from Motorola / Symbol, Opticon, Honeywell and other manufacturers.
Popular Barcode Scanners
Honeywell Voyager
Motorola / Symbol DS 4208
Opticon OPN2001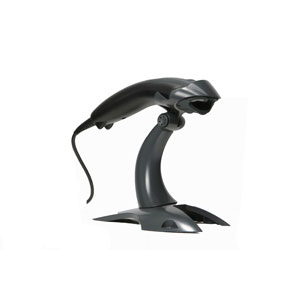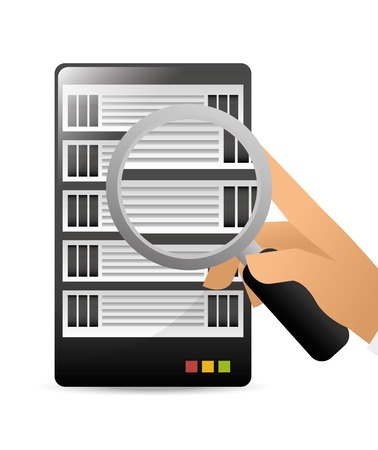 Check Watchlists
Check visitors against federal watch lists, criminal databases and sexual predator lists using one or more third party screening systems or maintain your own local watch list database. Specify your own matching criteria. Lobbytrack visitor management software can trigger an alert on a match.
Watchlist Providers
Amber Road
DataDiver Technologies
MK Data
Capture Signature And Fingerprint
Capture your visitor's signature and save it with their record; the signature can also be used to sign the NDA, terms of visit or safety regulations electronically.
Supported Devices
IntegriSign
Topaz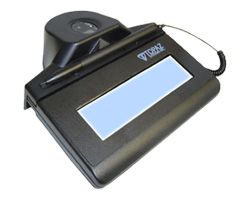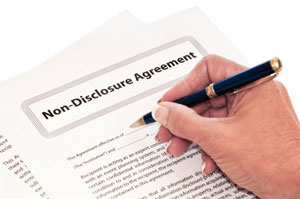 Sign Non Disclosure Agreement
Draft your own NDA and require visitors to sign using an electronic signature pad or scan their signed document. Save an electronic copy of the signed NDA in the database for future reference. You can personalize the NDA by automatically populating the form with visitor information.
Notify Host Of Visitor Arrival
Notify the host via e-mail when their visitor arrives.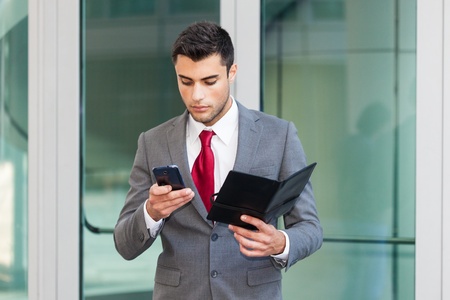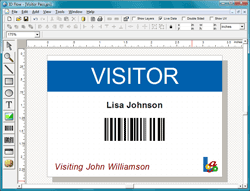 Print Visitor Badges
Design custom visitor badges and print them using name badge printers. Use adhesive badges, self-expiring badges, or for repeat visitors, print plastic card badges. Lobbytrack visitor management software supports a wide range of desktop as well as PVC card printers.
Include 1D And 2D Barcodes
Print 1D and 2D barcodes on the visitor badges for fast scanning and accurate data collection during sign in and sign out.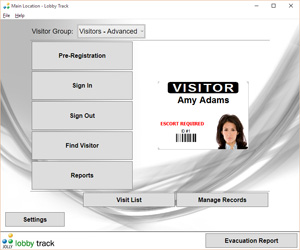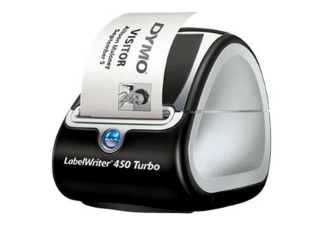 Print On Any Printer
Print bar coded visitor badges on Dymo or other popular label printers. If you would like to issue re-usable, durable visitor badges, such as those for use with access control systems, you can print and program access cards using any compatible PVC card printer.
Popular Printers
Avery Dennison
Dymo
Primera
Star
Zebra
Access Control System Integration
Lobbytrack Desktop visitor management system integrates with many turnstiles and access control systems and can add, enable and disable access control cards. Cards can be printed using any compatible PVC card printer.
Lobbytrack Desktop Supported ACS
AMAG
Brivo
DSX
Johnson Controls
Kantech
Lenel OnGuard
Primion
S2 Security
Software House C-Cure
Lobbytrack Online Supported ACS
Openpath
S2 Security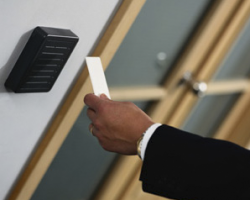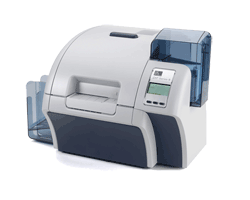 Activate Card During Sign In
Lobbytrack visitor management system can read the card number on the access control card and associate it with the card holder record in the access control system while printing the visitor badge, streamlining the sign in process.
Generate Evacuation Report
In the case of an emergency, the Lobbytrack evacuation report can be quickly generated and printed or e-mailed to your security team. Select from any of the standard reports or define your own. Reports can be printed, emailed, or exported for tracking and record keeping purposes.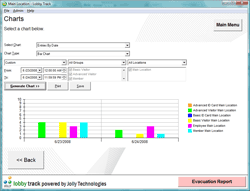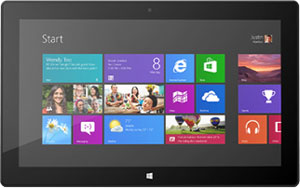 Run On Windows Tablets
Lobbytrack visitor management software can run on any Windows 10 Pro tablet such as the Microsoft Surface Pro. Windows RT is not supported.
Languages
English, Arabic, Danish, Dutch, Finnish, French, German, Greek, Hebrew, Italian, Norwegian, Portuguese, Spanish, Swedish, Turkish
Each translation can be edited locally.

PC Requirements
Lobbytrack will run on nearly any modern Windows-based computer, virtual PC or Windows Pro tablet.
Microsoft Vista or newer (including Windows 10)
.NET Framework 4.6.1 or greater
1 GHz or faster x86 32-bit or 64-bit processor
2 GB RAM recommended
512 MB of available disk space
Watch Video
Watch a short video highlighting various Lobbytrack Desktop features.